The page is all about English Culture
Let's start by defining culture:
Culture describes the characteristics and behaviours of an individual, group or nation and is made up of many factors including race, ethnicity, religion, values, social habits, arts, language, gender, social status, environment and generation.
Put more simply, it's how we do things around here.
Grayson Perry created this tapestry as a representation of  English culture, take a look and see how many aspects of English life you can identify.

People who can't thrive in their own countries sometimes choose England as their destination to seek refuge and a better life. It is disappointing that as a nation  we don't show more compassion to those who are fleeing to find safety. Other people are drawn to learn, train and work in England, with the hope of a long-term career or higher professional qualifications that will be an asset when they return home. The NHS depends on the dedication of many thousands of workers from overseas, and most GP Training schemes train and support growing numbers of international medical graduates many of whom have limited experience of living in the UK and working in the NHS.
This collection of resources has been curated to help doctors explore the culture of the English. Let me know what has been helpful and what could be added to make it more useful. 
We have selected 21 aspects of life in England to help you explore 'English Culture' in the 21st Century. These are by no means representative of the breadth and depth of what it is to be English. Many aspects apply to the other nations in Britain; Scotland, Northern Ireland and Wales, and the headings could be used to explore other cultures around the world. For each aspect, we've used one or two pieces of art to illustrate the text.
The selection of 21 aspects of English Culture is in no particular order — like pieces in a jigsaw puzzle you can't prioritise one piece over another, you need to look at the whole picture
English is the national language of many countries and is one of the most spoken languages in the world. It has one of the largest vocabularies, with spelling and grammar that often does not follow rules, making it one of the hardest languages to learn.
The way language is used in the UK is often a surprise for English-speaking international medical graduates. This is a comment from an international medical graduate:
"I was simple enough to think that the British people were all the same, all speaking the same sort of language, the language which I learnt at English School in India. I was surprised I couldn't understand the English nurse and was even more surprised because she did not understand English – my English!" 
Note any words or phrases that you use, that the patient or colleague find difficult to understand and then work with your trainer to work out the reason why. Is it because the word is incorrect, inappropriate, or not pronounced for the 'English ear'?
Many international graduates learn medicine in English, and so have an extensive medical vocabulary, but they may be less sure of the correct word to use with a patient. For example, the word axilla correctly describes the hollow place under your arm where your arm joins your body but when talking to a patient it would be more appropriate to use the word armpit. Words like contraindication are difficult for patients to understand and can be tricky to explain clearly even for native English speakers.
Local dialects and accents can cause confusion in GP consultations. Even if you move from one part of the UK to another it can take a while to 'get your ear in'. During my training I was surprised by the phrase "I'm feeling right mardy doctor." What words and phrases have surprised or confused you?
In any language it is common for patients and doctors to use idiomatic language, metaphors and similes in the consultation. It's important to understand what they mean and to use them correctly.
Here are some examples:
"I can't sleep doctor, my head is all over the place." 
"Do you think the relationship with your daughter might be the elephant in the room?"
"The pain feels like I am being stabbed"
Just when you think you are getting to grips with English a homonym comes along and causes confusion.
Watch this famous comedy clip to help understand the problems caused by having more than one meaning for a spoken word.
Most healthcare in England is free. Do you know which aspects of care you have to pay for?
Aneurin Bevan, Minister for Health in the UK (1945-1951), was responsible for implementing the plan to create the NHS. He said, "No society can legitimately call itself civilised if a sick person is denied medical aid because of lack of means." 
There is a wealth of art celebrating the life and success of the NHS.
These two books of poetry are excellent resources to read and use in teaching. 
Everyone in England is entitled to free education until the age of 18. University and college education used to be free but now students have to pay tuition fees.
Listen to Roger McGough's poem about his first day at school.
What are your memories of school? Think about how you learnt at school and medical school, is the way you learn in speciality/GP training different?
4. Literature & Libraries
There are so many English authors, it's hard to know who best represents English culture.
Jane Austen and the Bronte Sisters tell stories that are quintessentially English, but their novels are not about what life is like in England today.
Shakespeare tells us about what it is to be human. His plays and poetry are still popular because of this.
But what about England in the 21st century?
My choice is the first novel by British writer Jon McGregor,  If Nobody Speaks of Remarkable Things. The book portrays a day in the life of a suburban British street, following the lives of the street's various inhabitants.
Many people in England access books by going to their local libraries.
"Public libraries are, quite simply, a cornerstone of our cultural life. They are a central plank in the delivery of wider educational, social and economic benefits. They are accessible and egalitarian. They are a platform for self-development, a gateway to knowledge and a catalyst for the imagination."    Chris Smith's Creative Britain (Secretary of State for Culture, Media and Sport 1997)
This quote from poet Ted Hughes describes the power of a library:
Even the most misfitting child
Who's chanced upon the library's worth,
Sits with the genius of the earth
And turns the key to the whole world.
Most libraries now offer much more than just books and many are involved in local social prescribing plans. Why not visit your library to see what resources are available to support local communities. 
You can find art and sculpture everywhere, in parks, on street corners and in public buildings. Wherever you live in England, you're not far away from a gallery or sculpture park. Access is usually free.
Sheffield has an online map of all the its amazing street art.
Why not visit a gallery where you live or work; the art may help you understand the history of the local area. 
Or take a walking tutorial around your practice area and see what art you can find?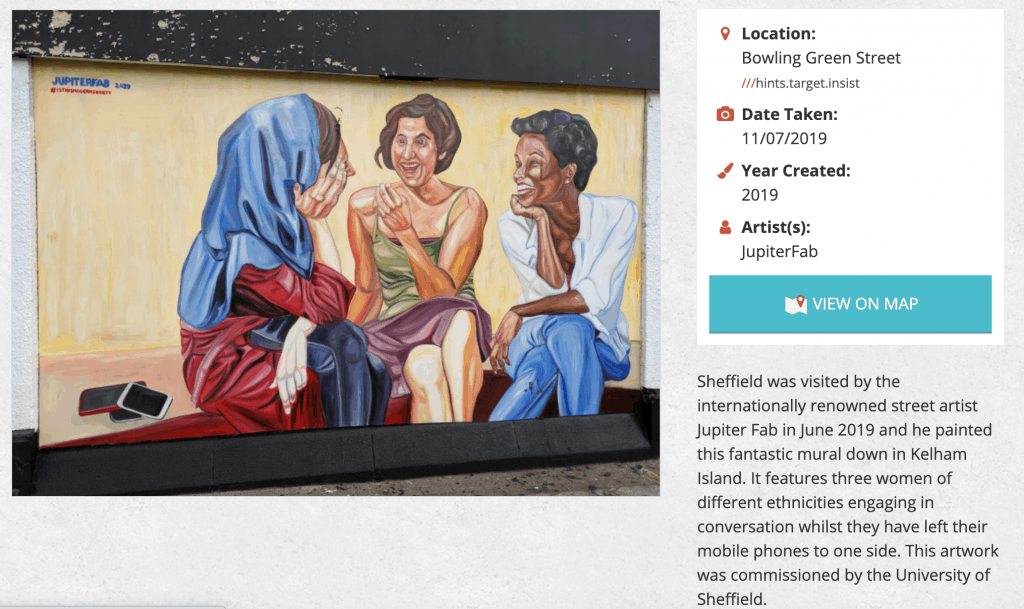 6. Performance Art (theatre, film, TV & radio)
Like most cultures enjoying theatre, dance, film, TV and radio is part of everyday life in England.
Take a look at the advert for Channel 4.
Performance Art is an important part of the English economy with shows like Downton Abbey and Bake Off having international recognition.
You may not think that watching TV is educational, but it provides another piece of the large jigsaw puzzle that is English culture and can help you understand the English people and the nuances of the English language. 
TV and Radio Soaps like Made in Chelsea, East Enders and The Archers are made to reflect real life. BBC Radio 4 and BBC Sounds have an amazing variety of educational programmes e.g. The Moral Maze, Inside Health, Inside Science. 
Best of all performance art is entertaining and great for improving wellbeing, it also helps you feel connected with your local community.
English pop songs are sung the world over maybe this is why many people are so good at speaking English.
It's difficult to pick just one song that represents what it is to be English.
My choice would be Penny Lane by The Beatles. Listen to the words, what do they tell you about the community that inspired the song?
Vaughn William's The Lark Ascending paints a picture in my mind of being in England. The music was inspired by a poem by English Poet George Meredith. 
Listen for yourself and see what you think.
What piece of music would you choose to represent English Culture?
If you are not English, how does English music differ from that of your own culture?
8. Traditions & Behaviours
The 'Last Night of the Proms' is an example of a national cultural tradition but is one that very few people are ever able to attend. Take a look at this Youtube Clip. The Proms brings music lovers together to celebrate amazing composers and musicians in an iconic building. What else does it say about the island story of the English?
England is a rules-based society. We have rules and we like to follow them.
There are many behaviours that are seen as typically English. 
What do you think about this description of an English person?:
In England you wait your turn, don't complain and have a stiff upper lip. If someone knocks into you, you say, 'Sorry, excuse me!'.
What other behaviours and traditions do you associate with English Culture?
Historically the English are given names by their parents, and sometimes names run in the family e.g. a grandparent's or favourite aunt's name. These are known as christian, first or given name.
This is my name:
Dr. Nicola Jane Gill (née Plevey).
My christian name is Nicola, which friends and family shorten to Nic (this ironically called my nickname!). Sometimes a nickname bear no resemblance to the original name.
My middle name is Jane. If an individual prefers their middle name then they may choose to use this instead of their christian name.
My surname or family name before I married (which is called a maiden name) was Plevey.
Surnames came into use to distinguish one person from another. It's often easy to spot their origin.
John Smith – was a blacksmith.
John Lane – lived on the lane.
Conventionally, women change their surname to their husband's name with marriage, and their children take their father's surname. However, this is changing, and it is increasingly common for women to keep their maiden name or for couples to choose a new surname together.
It often comes as a surprise to English children that other countries and cultures have different ways of naming.  This often results in people being addressed by the wrong name. Think about the irony of a person of the Muslim faith being asked for their 'christian' name.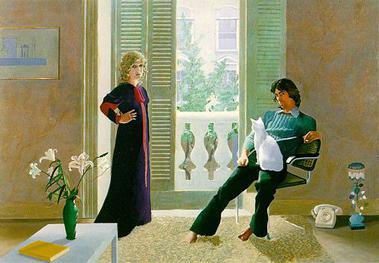 England has been a kingdom for over ten centuries. It is part of the Island nation of Great Britain. The English are descendants of the Anglo-Saxons (Angles, Saxons, Jutes and Frisians) and the native Romanised Britons. England remains a diverse and multicultural society. This adds richness to its cultural heritage but is also the source of tension and challenge, both nationally and within communities.
Every building, museum and art gallery tells a small part of the history of the English.
Walk around the local streets to see what you can discover about the history of where you live and work.
What stories does this historical site in York reveal?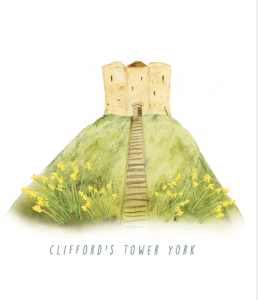 Have you heard of the Blue Plaques?
London's famous blue plaques link the people of the past with the buildings of the present.  The London blue plaques scheme was started in 1866 and is thought to be the oldest of its kind in the world. Across the capital, over 950 plaques, on buildings humble and grand, honour the notable men and women who have lived or worked in them. 
For something a little different pick up Peter Ackroyd's book, London Under. This tells the wonderful history of everything that goes on underneath London, from original springs and streams to Roman amphitheatres, from Victorian sewers to gang hide-outs.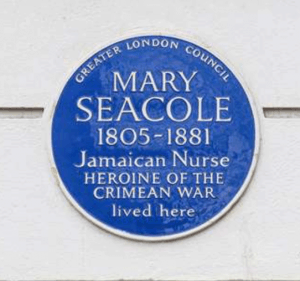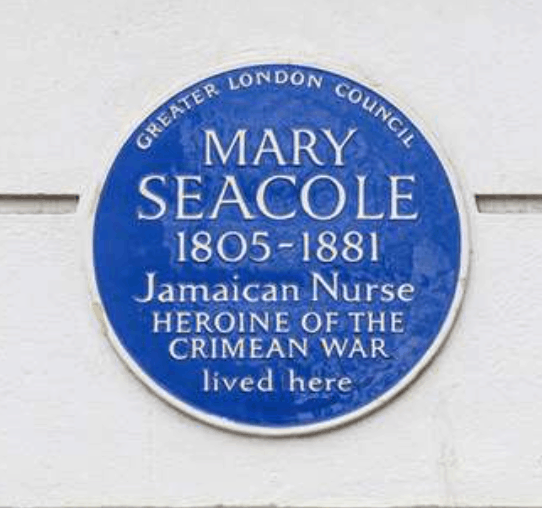 England is a Christian country, but its citizens are allowed by law to practice any faith. Cathedrals, churches, mosques, synagogues and temples appear side-by-side.
Henry VIII's desire to divorce Catherine of Aragon resulted in the establishment of the Church of England, which recognises the English Monarch and not the Pope as the head of the Church in England.
England has been ruled by a monarchy for over 1000 years. Queen Elizabeth II was Britain's longest-ruling monarch. In 2022 we celebrated her Platinum Jubille and mourned her death. King Charles III is our current monarch and will be crowned in 2023.
Although fictional, the Netflix series 'The Crown' provides an interesting overview of our current Royal family, The Windsors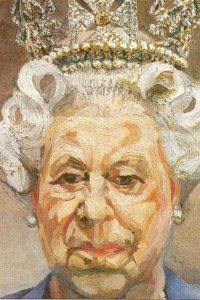 George Orwell, author said Britain is "the most class-ridden society under the sun."
Of all the characteristics of English Culture, the social class system is the most difficult to define and discuss. The British Social Attitudes Survey found that, despite a decline in the importance of social class over the last 40 years, people still link class with opportunity. R4's Moral Maze has even debated the merits of social class becoming a protected characteristic  (e.g. like race and gender). (The Morality of Snobbery 29/7/2022)
Grayson Perry's series of tapestries, 'The Vanity of Small Differences', was inspired by his extensive research into taste for the 2012 C4 series 'All in the best possible taste'. The tapestry series is a great resource for discussing class, taste, aspiration and identity, and can be viewed online or in his book below.
Grayson said, "the British care about taste because it is inextricably woven into our system of social class. I think that  more than any other factor, more than age, race, religion, sexuality one's social class determines one's taste."
What do you think about this statement?
The image below is a corner of the tapestry 'Expulsion from Number 8 Eden Close'. The words stitched into the yellow sun's rays say, "my father laughed at Tim's accent but welcomed him onto the sunlit uplands of the middle classes".
What do you make of this picture?
How does Grayson use objects in this tapestry to represent the middle classes?
To what extent do you think that you need to understand the English social class system in order to work in General Practice?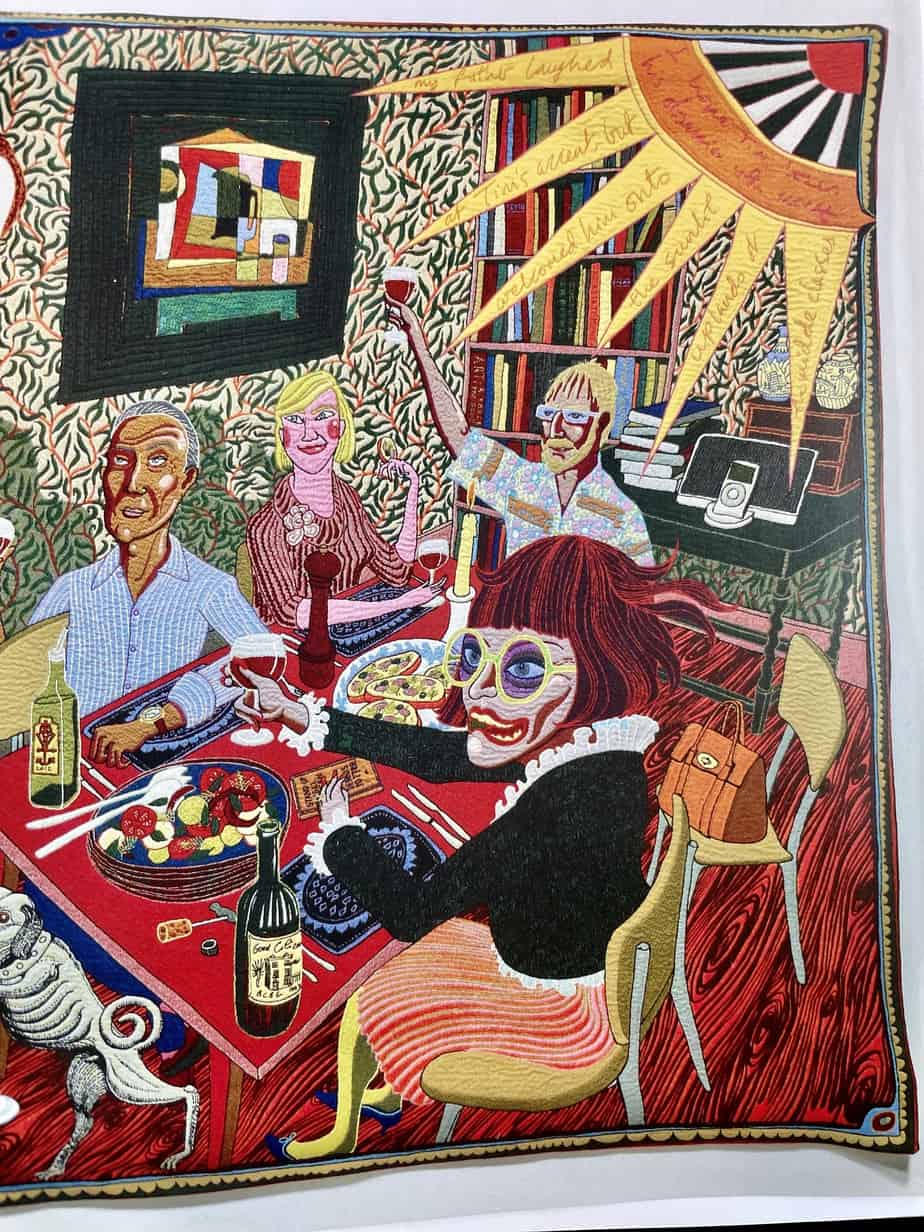 England is a democracy.
Did this start with the Magna Carta in 1215 or after the Woman's Suffrage movement in 1920 changed the law to allow some women to vote?
No political system is perfect. Banksy portrays his opinion of UK politics in this picture. What do you think?
Many other artists use their creativity to make political statements and express their displeasure at political dogma. Some good examples include the film director Ken Loach and the songwriter Billy Bragg. Many of the daily papers also include political cartoons. Do you have an artist to add to this list?
Do you have examples to share?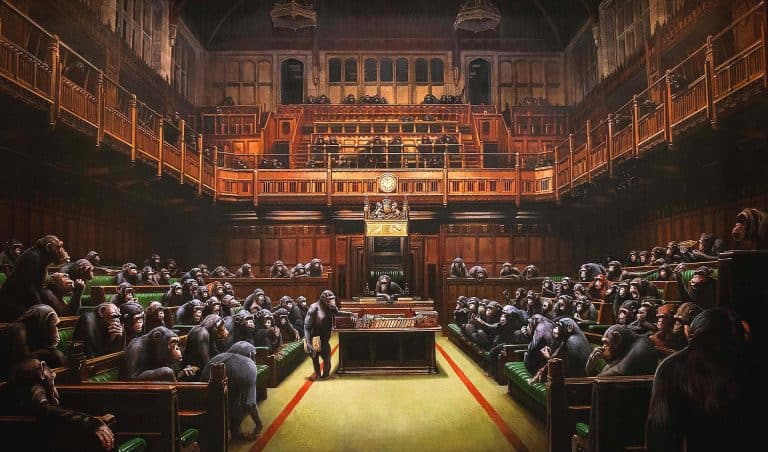 15. Inovation & Invention
 England is a nation of inventors. How many English inventors and inventions can you think of?
Here are some examples: football, cricket, electricity, antibiotics, Covid-19 vaccine.
The National Portrait Gallery in London is a great place to see the faces of famous innovators and inventors.
This is one of my favourites (I'm hoping the NPG and Tom Millar don't mind me reproducing their image here as it's a great example of how one person can change the world). Inspired by a 1991 television programme about HIV and AIDS in Africa, Trevor Baylis invented the windup radio which revolutionised access to information (and art and culture), especially in developing countries.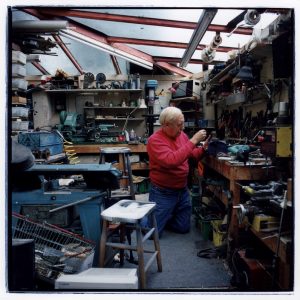 This glass sculpture was created to celebrate the invention of the Oxford-AstraZeneca Vaccine in 2020.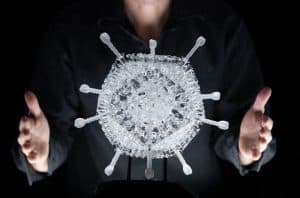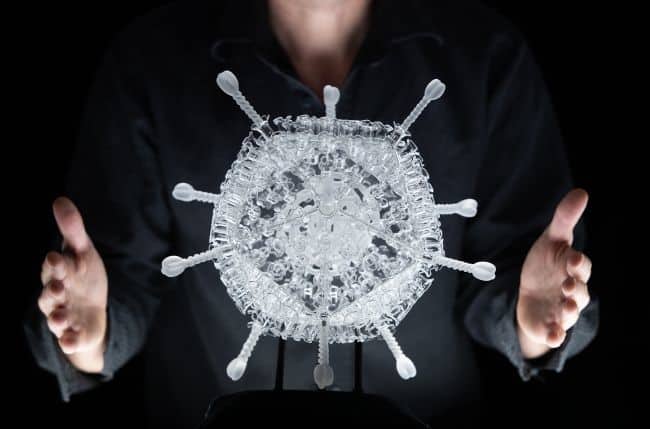 16. Homes, Gardens & Countryside
Despite England being a rich developed nation, many people are homeless or live in substandard accommodation. There should be enough affordable housing but the housing system is negatively impacted by the number of people owning second homes or buying housing as an investment. 
Take a look at the resources on home to think more about this subject. 
The English famously love their gardens, and gardening is a national hobby. Spending time in nature is good for our health and well-being as described in this wonderful book by Sue Stuart-Smith.
The English also like a good walk in the countryside (in all weathers!). Simon Armitage, poet laureate was commissioned to write six new poems inspired by hidden gems in England's most tranquil national park. Using the Poems in the Air app you can now follow in Simon's footsteps and listen to the poems in the locations that inspired Simon to write them.
The weather in England varies day by day; it can be cold and wet in the summer and warm and dry in the winter. As a consequence, everyone in England is always talking about the weather!
There are lots of idioms associated with the weather. What do you think these mean?
'It's raining cats and dogs'
'Come rain or shine'
'Save it for a rainy day'
 'Mad dogs and English men go out in the midday sun'
Can you think of any others?
Are their weather idioms in other languages and cultures?
What sport do you associate with England?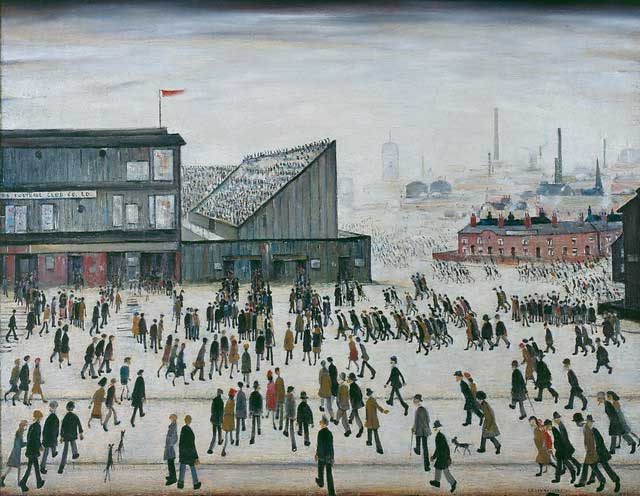 England has high employment rates. There is a national minimum wage and a 'living wage', but, despite this, many people working full-time live in relative poverty. A welfare system exists for anyone who is unemployed, unable to work or on a low wage. This system is supposed to raise household income above the poverty line.
Ken Loach's 2019 film, Sorry We Missed You, is a powerful portrayal of the inequity that occurs in England today and the consequences of working practices like zero-hours contracts. 
Most towns and cities in England grew to their current size during the industrial revolution.  
In 1975, Margaret Thatcher, Britain's first female Prime Minister said, "We used to be famous for two things—as a nation of shopkeepers and as the workshop of the world. One is trade, the other is industry."
Sheffield used to be known as the 'City of Steel'. To commemorate this, the Cathedral commissioned a nativity scene made of steel.
Nativity Scene by Brian Fell
York was the home of the railways and two international chocolate factories — Terry's and Rowntree.
Leeds became a major trading city because of the wool trade.  
Look at the history of where you are working. How has employment changed?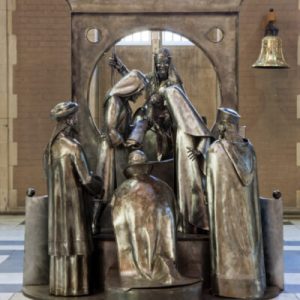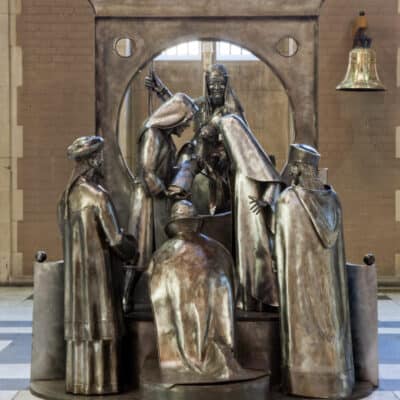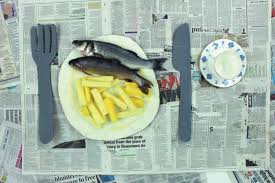 Is the national dish of the English; fish and chips at the coast, a Balti curry in Birmingham, roast beef and yorkshire pudding in a pub, or a vegan sausage roll from Greggs?
Tea is not grown in England, but the English are a nation of tea drinkers. Why?
This teapot stands outside the Tea Rooms at the stately home Beningborough Hall in Yorkshire. England has a vast number of stately homes, many preserved for the public to enjoy. A visit to any stately home is an opportunity to explore historical art, wondrous architecture and magnificent gardens. But it's also the opportunity to look beneath the glitz and glamour and discover that many stately homes were built with money created by plundering the resources of foreign countries or on the back of slave labour. An aspect of being English that is often glossed over in history lessons or historical dramas.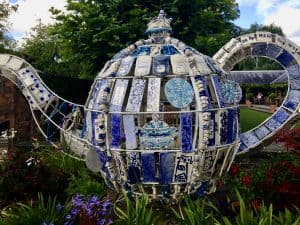 The English embrace humour, sarcasm, irony and cynicism. Take a look at these clips on Youtube which illustrate this.
Faulty Towers
Does humour differ between England and other countries? In what ways?
Are there aspects of English humour you don't understand or enjoy, and why?
Doctors often use humour at work as a coping strategy. Do you do this, or have you observed others use humour in this way?
This is just a small taste of English Culture.
What have we missed? What else would you add? Let us know.
Each of these 3 books by Hoxton Mini Press paint a fascinating portrait of Britain and are great teaching resources.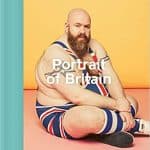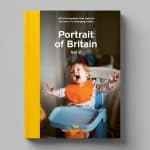 This is a great collection of infographics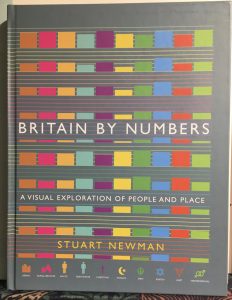 Non Fiction:
Notes from a Small Island by Bill Bryson (Book 1995)
Watching the English by Kate Fox (book ) 
People Like Us (what it takes to make modern Britain) by Hashi Mohamed (book 2020)
Brit (ish) On Race, Identity and Belonging by Afua Hirch (book 2018)
Exotic England The making of a curious nation by Yasmin Alibhai-Brwon (book 2015)
Fiction (the first three books tell the story of people of ethnic minority growing up in England)
Small Island Andrea Levy (Book 2004)
Anita and Me Meera Syal (Book 1999 and film)
East is East (Film 1990) 
Page created by Beth Jakeman and Nicola Gill 2021 (updated 2022)