Art for Health & Wellbeing (Creative Health)
"Art helps us access and express parts of ourselves that are often unavailable to other forms of human interaction. It flies below the radar, delivering nourishment for our soul and returning with stories from the unconscious. A world without art is an inhuman world. Making and consuming art lifts our spirits and keeps us sane. Art, like science and religion, helps us make meaning from our lives, and to make meaning is to make us feel better." Grayson Perry,
Creativity adds value to life and improves everyone's health and wellbeing but as a concept is quite hard to define. It exists in every aspect of human experience from making a sandcastle to formulating a novel treatment for cancer. I like to think of it as making links between things to shape something new. It is not something that is turned on and off like a switch, it is a way of seeing, engaging and responding to the world, it is being open to viewing the world from different perspectives.
Creative activity can be used to connect with others, communicate ideas, educate, entertain and explore thoughts and feelings, often provoking strong emotions and challenging beliefs
To be creative we first need to be curious and ask the question, 
'I wonder what would happen if?'
When Monet painted Soleil Levant, he must have asked himself the question, 'I wonder what would happen if I painted with less detail and with fewer brush strokes'. In doing this he painted this picture and contributed to creating a new genre of art, known as impressionism.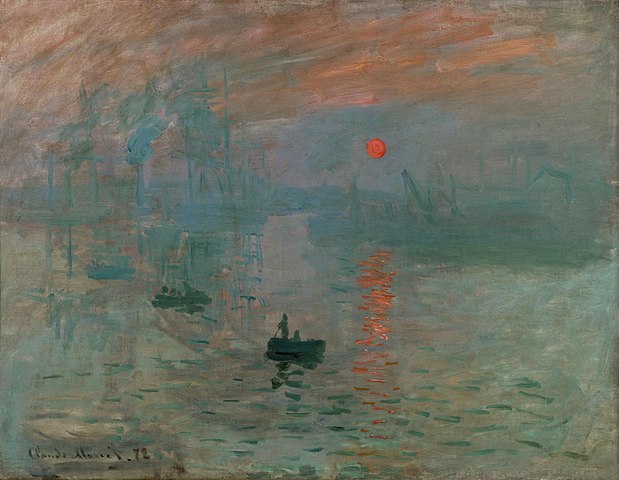 Being creative is an essential part of being human.
When you last did something that was creative?
What motivated you?
How did it make you feel?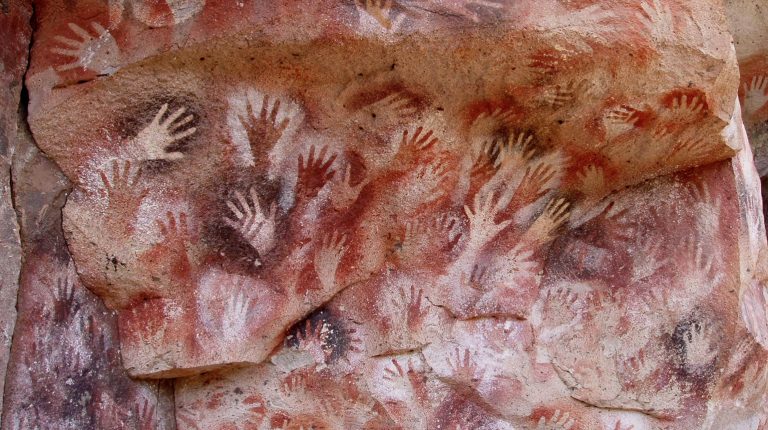 Thousands of years ago our Neanderthal ancestors made time to create art in their cave dwellings. Have you ever wondered why they did this?
Using the creative arts for health and wellbeing has been established practice in all cultures for thousands of years. There must be some evolutionary advantage to this activity, one that is not as obvious as the drive to find food, shelter and to sleep. People often describe feeling calm, invigorated, and connected when engaging in creative activity.
Let's explore the evidence.
Investigative processes like fMRI and creative enquiry have established a body of evidence, both qualitative and quantitative to show that being creative benefits your health and wellbeing.
When you are being creative, whether through active participation or passive observation your body usually switches into the nurturing parasympathetic state of rest and repair. After 40 minutes of creative activity your body enters a state of flow as described by Mihaly Csikszentmihalyi which is associated with a drop in cortisol level. Both produce a positive impact on our physiology. Creative activity also stimulates the release of neurotransmitters like dopamine and oxytocin which help create a sense of wellbeing.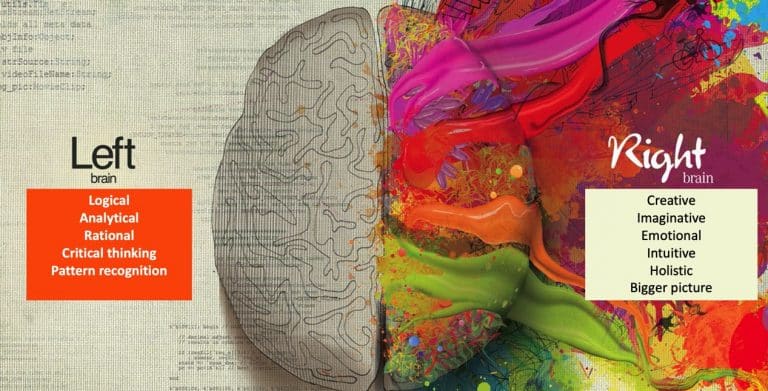 The use of the arts for health and wellbeing is promoted in the NHS Long Term Plan and is supported by evidence published in The 2017 UK Government's All-Party Parliamentary Group Report 'Creative Health; The Arts for Health and Wellbeing' and 2019 WHO HEN report 'What is the evidence on the role of the arts in improving health and well-being?'
The reports include comprehensive evidence and numerous examples of practice that demonstrates the beneficial impact of the arts in health and wellbeing by:
Improving wellbeing
Improving aspects of specific long-term health conditions
Improving mental health
Having a more significant impact and benefit in areas of high deprivation
Improving intergenerational relationships, particularly between mother and child
Helping children prepare for school
Reducing negative behaviours of drug taking criminality and alcoholism, especially in teenagers
The creative arts can be used in many ways to improve health & wellbeing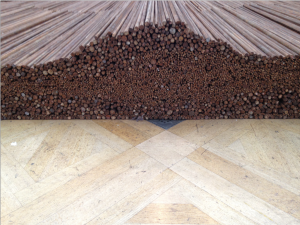 To improve personal wellbeing
Most doctors are creative and being involved in art was an important part of their life before medicine.
What did you used to do that gave you joy?
What is stopping you from restarting that activity or trying something new?
For expressing and understanding the experience of life
All the resources on the website have been created to do just this, pick a page and start exploring.
To improve staff wellbeing
Many organisations have staff wellbeing activities- take a look at what is going on in your workplace. Could you set up an activity to benefit the wellbeing of your colleagues?
To improve the care and work environment
Art displayed in the clinical environment creates a comfortable and less intimidating atmosphere and contributes to reducing stress and anxiety for patients, staff and visitors.
'Paintings in Hospitals', a national charity, is now in its 60th Year. Its collection contains over 3500 stimulating, challenging and high-quality works of art.
Take a look at the display in your local hospital.
What is happening in your work or neighbourhood to improve the environment?
 To deliver health outcomes through participatory arts programmes
E.g. 'Cuppa and Chorus' is hosted by the National Centre for Early Music and Explore Libraries, in conjunction with Age Concern and Converge. The monthly singing session encourages people to engage in a creative activity with the aim of improving wellbeing and reducing social isolation.
Take a look at what is going on in your community that may benefit your health and wellbeing and that of your patients.
To deliver specific health outcomes through technology-based arts activities
There are numerous projects using technology to help ease the symptoms of chronic disease.
iMUSE is a York based 1-to-1 therapeutic multi-sensory experience that helps reduce the symptoms of anxiety.
Take a look at Music for Dementia 2020 and read about their plan to enable suffers of dementia to have personal play lists of music to help alleviate the agitation and anxiety associated with dementia. 
To challenge 
The art installation called 'Straightened' was created by Ai Wei Wei.
In 2007 several thousand school children died when the Schezwan earthquake destroyed local schools. The buildings collapsed because they were not built correctly. Ai Wei Wei collected all the damaged steel girders that supported the buildings and  straightened each girder.  The straightened bars were displayed alongside the names of all the children who lost their lives.
Ai Wei Wei's work challenged the Chinese government to consider whether their building regulations were appropriate.
Ai Wei Wei has been imprisoned for creating his art.
As psychotherapy 
Art can be used by trained art-therapists to help patients understand and manage long term mental and physical health problems.
For public health engagement and education 
Ken Loach's film, I, Daniel Blake and C4's series It's a Sin are examples of how art can be used to educate, inform and change perceptive.
How might you use this knowledge with your patients and in teaching?
 
It's understandable that you might feel sceptical or nervous about using this knowledge in your day-to-day work.
Here are a few suggestions to get you started.
Work environment
You might start just by looking at the environment in which you work, to see if a few pictures or calming music might help improve the atmosphere for staff and patients.
With patients
In your work with patients, offering holistic, person-centred care involves helping your patient find ways of improving their health and wellbeing through non-medical interventions. This might just be taking part in something they enjoy but might have stopped doing or using a creative resource to help them adjust to changes in their life. 
These questions might help:
What did you used to do that you enjoyed?
What's stopping you from doing that now?
You don't need to know about every resource that is available locally you just need to understand that non-medical interventions which includes engaging in creative activities can benefit health and wellbeing. Most GP Surgeries now have access to a social prescriber or link worker who will be able to help signpost the patient to appropriate resources. Take a look at the book shown below, The Compassion Project to learn about the amazing work done by GP's in Frome to link patients with community based creative activities, it's inspiring work. 
Teaching
You could use the resources on this website to help you plan a creative tutorial. Pop over to the home page for some top tips.
Remember – The arts are good for you too!
If you want to explore more about creative thinking these books are great:
If you want to find out more take a look at these organisations:
There is a GP SIG for Creative Health, contact me to find out more
Created June 2019 Updated November 2022