On Monday two GP Trainees and I visited the amazing Dragon Café at St George's Church, Borough, London.
We experienced first hand the power of the arts to benefit the health and wellbeing of a local community.
The Dragon Café is the flagship project of the Mental Fight Club. It is open to all every Monday from 12 midday to 8.30 pm. The Café provides an affordable, healthy menu each week, and there are a wide range of creative and wellbeing activities, all of which are free.  Each week there are exciting, well-organised and inspirational creative events, and there is space just to relax and be. The Café aims to provide an antidote to the loneliness and isolation which is so often prevalent in those who have been affected by mental illness. It is run predominantly by volunteers (with the assistance and support of a small creative team of paid contractors).
Activities on the day we visited included an all-day art space, a drop in singing for wellbeing session, a cookery class, free massages, Tai Chi instruction, a creative writing group and an open mic session to share stories and poetry.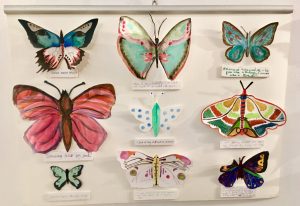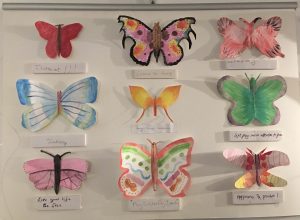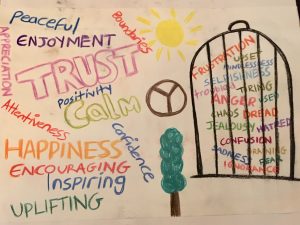 The walls of the Café are filled with colourful and interesting art.
This week there was an additional exciting event happening. The Globe Theatre had invited the singing group from the Café  to perform at as part of their 'Concert for Winter'. The choir, led by the inspiring Vivien Ellis sang a song that the group had composed. It was such a privilege to stand in The Globe after the public tours had finished and watch the choir take part in their dress rehearsal.
To find out more about how the Dragon Café has helped change lives watch Daniel's film on YouTube.
The Dragon Café should be an inspiration to all to find out and support what is going on in their communities to help people improve their mental health.