The links between poverty and poor health are well established but were you aware that inequality impacts negatively on the health of every member of a community?
When I started research for this page I wrote down a number of questions these were:
What is inequality?
What causes it?
What is the different between equity and equality?
What causes poverty?
Why does poverty cause negative health outcomes?
Why does inequality cause negative health outcomes for everyone?
---
What is the different between equity and equality?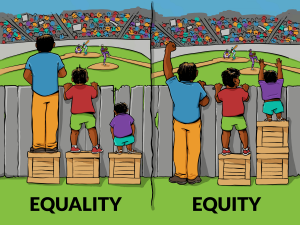 Do you get it now?
---
How does it feel to run a race when someone else has a head start?
Watch this video 'Race, equity and equality'
---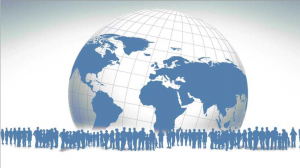 Watch this animated video If the World Was Only 100 People to see the characteristics of the global village and how resources are distributed.
If you are reading this it is likely you are the '1 in a 100'. You are well nourished, have access to sanitation and drinking water, live in a safe community, have money in your bank, a computer at home and a university degree.
The 'global village' metaphor was derived from Donella Meadows pioneering work published as the report, "Who lives in the 'Global Village'?"
---
Now for some arts resources.
---
films and dramas to prompt thought and discussion about inequality
---
Cathy Come Home Ken Loach (1966)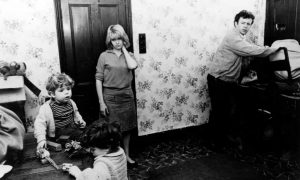 The film director Ken Loach has devoted his career to telling the stories of working-class people and exposing the inadequecies of state support. His first play 'Cathy Come Home', tells the story of a young mother unsupported by an inhuman and inadequate system, one that leaves her homeless, destroys her marriage and ultimately robs her of her children. First broadcast in by the BBC in 1966 the drama led to public outrage, a surge in donations to the charity Shelter and the founding of the charity Crisis. The film is as relevant today as it was 50 years ago and sadly many of the issues he depicted remain unresolved and are repeated in his 2016 film 'I, Daniel Blake'.
---
I, Daniel Blake Ken Loach (2016)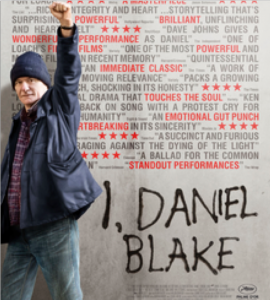 ---
The Arbor Clio Barnard (2010)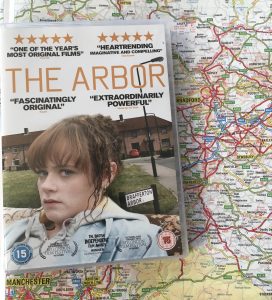 This film is about the lateAndrea Dunbar and her daughter Lorraine, both grew in up Bradford's Buttershaw estate known as "the Arbor". Andrea was a writer, her most famous drama was made into the film, 'Rita, Sue and Bob too'.  I remember watching the film in 1986, as a naïve medical student it made a significant impression on me. Andrea's story is not long as she became an alcoholic and died of a brain haemorrhage aged 29. Lorraine's story is also tragic shesuffered parental neglect as a child, domestic violence and racism in adult life, taking refuge in drugs in almost the same way that Andrea took refuge in alcohol. This is a brilliant film, both in how it addresses the impact of poverty and poor parenting on children's lives and in the novel way it has been filmed. Thanks Dr Dom for recommending it.
---
The Spirit of 45 Ken Loach
Another excellent film by Ken Loach, the film focuses on post war Britain and the inception of the NHS.
---
I've not had chance to watch these yet but they come highly recommended.
Sex drugs and murder- life in the red life district' Documentary about the red light district in Leeds. Available on BBC iPlayer.
There She Goes BBC comedy about girl with developmental delay. Available on BBC iPlayer.
Three Girls The series is a dramatised version of the events surrounding the Rochdale child sex abuse ring and describes how the authorities failed to investigate allegations of because the victims were perceived as unreliable witnesses. Available on BBC iPlayer
Broken A drama series, by Jimmy McGovern, centred around the priest of a Roman Catholic parish in a northern English city, who despite suffering from his own troubles stemming from a traumatic childhood, tries to guide several of his most vulnerable parishioners through the trials and tribulations of everyday life.
Falling Apart  Channel 4 2002  Falling Apart is a docu-drama that follows the course of a marriage from its blissful beginning to its violent end.
---
pictures to prompt thought and discussion about inequality
---
Take a look at this picture by David Revoy.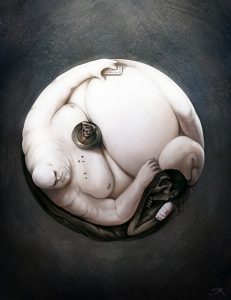 Shown under creative commons licence
In this work he represents the incongruity of world food supplies. Take a close look. While many have too much food available to consume, and suffer from obesity and eating disorders others starve. He sees this as a total failure of human society.
---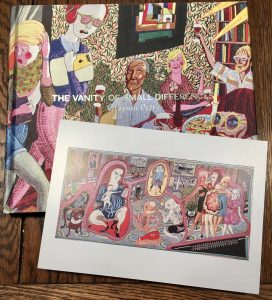 Take a look at Grayson Perry's tapestries 'The Vanity of Small Differences".
The tapestries are inspired by Hogarth's tale of 'A Rake's Progress' which follows Tom Rakewell, a young man who inherits a fortune, but fritters it away on sex, drinking and gambling, and ends up in a psychiatric ward. Hogarth used the paintings to satirise 18th-century society for the ways in which people aspired to be a member of the upper social classes. Grayson Perry's 'The Vanity of Small Differences' follows the journey of Tim Rakewell as he journeys through the social strata of modern Britain, from a working-class boy to a computer software millionaire. Read more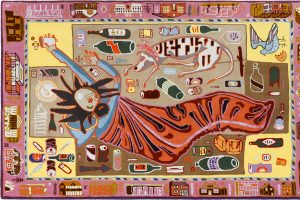 Grayson Perry's most recent work is currently on exhibition in London. This luxurious tapestry is called 'Don't Look Down', it shows a homeless man in a sleeping bag. This tapestry has been made as a social critique to represent the disconnect between wealth and poverty on London's streets. Its price tag is high, I wonder what would motivate someone to have this on their floor?
---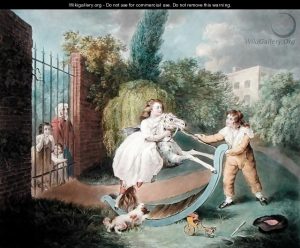 Courtesy of WikiGallery.com
---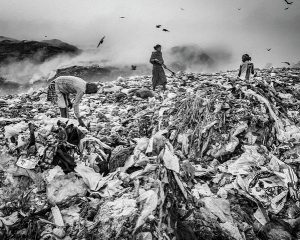 ---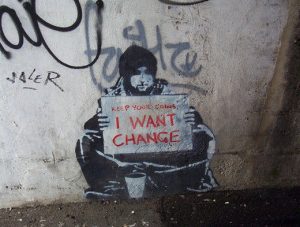 ---
poems to prompt thought and discussion about inequality
---
Listen to 'A Girl, Like, Y'Know' by Tony Walsh Filmed by Richard Davis
---
books to prompt thought and discussion about inequality
---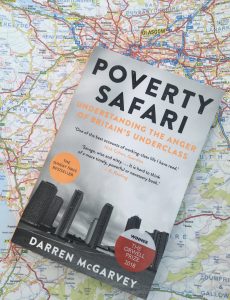 Darren McCarthy is a writer, performer, columnist and former rapper in residence at police Scotland violence reduction unit. He grew up in Pollock, a deprived housing estate in Glasgow. He has experienced poverty and its devastating effects first hand. He very eloquently explains why people from deprived communities feel angry and unheard.
Every doctor should read this book- it has the power to change perspectives.
Listen to the author speak about social mobility in this Radio 4 broadcast The trouble with social mobility
---
Some Lives! A GPs East End David Widgery (1991)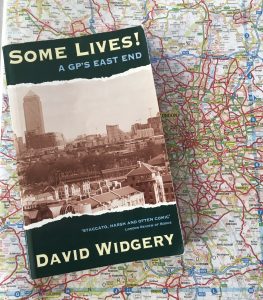 David Widgery's book describes General Practice as it was at the coal face, where social need, deprivation and neglect were at their most challenging. Written in the early 1990's he describes the medical and personal consequences of unemployment, homelesssness and poverty illustrating the negative impact of urban renewal in the East End where he worked as a GP. David was a socialist and an author of several books, written to challenge the establishment. He died in 1992 and the Independent on Sunday said of him, 'he is a medical missionary who challenged not just the Government but the values of society as a whole'.
---
Now for some more more serious reading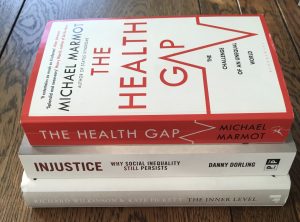 These books are all written by incredible individuals who are renowned experts in the causes and outcomes of inequality.
The Spirit Level Why More Equal Societies Almost Always Do Better Kate Pickett and Richard Wilkinson (2009)
Such a great book, using concrete evidence it drives home the message that inequality has a negative impact on everyone. Did you know that for each of eleven different health and social problems: physical health, mental health, drug abuse, education, imprisonment, obesity, social mobility, trust and community life, violence, teenage pregnancies, and child well-being, outcomes are significantly worse in more unequal rich countries?
The authors next book discusses the benefits of more equal societies and shows how they can produce better outcomes for everyone.
The Inner Level Kate Pickett and Richard Wilkinson (2018)
Other books to inform:
The Health Gap- the Challenge of an Unequal World Michael Marmot (2015)
Status Syndrome, How Your Place on the Social Gradient Directly Affects Your Health Michael Marmot (2014)
The Social Determinants of Health Michael Michael Marmot and Richard Wilkinson (2005)
Intelligent Kindness: Reforming the Culture of Healthcare John Ballat (2011)
Injustice Why Social Inequality Still Persists Danny Dorling (2015)
Exceptional Potential of General Practice Graham Watt (2018)
---
---
websites to prompt thought and discussion about inequality
---
If you're not already discovered fairhealth, created by a team of individuals working in Yorkshire and Humber then do take a look. The website is an amazing resource for learning more about inequality.
'Fairhealth has the aim of reducing health inequalities by influencing and delivering free education to healthcare professionals in the UK and identifying and co-ordinating healthcare workforce responses to inequality.'
---
Take a look at this page on Doctors of the World
---
Final thoughts from Aristotle "The mother of revolution and crime is poverty."
---
page created September 2019
With help from Jenny Lang, Emma Gees and Dom Patterson. Thank you.
---