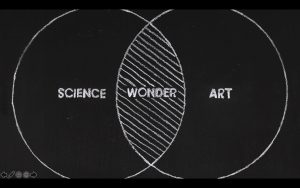 Art has been used in the study and practice of medicine for hundreds of years. The medical humanities are now a specialist subject contributing to both the undergraduate and postgraduate learning experience.
Art can be many things: a source of delight, solace, inspiration, or a stimulus for change.
Art can educate doctors, relieve their stress, and help them to express and understand the emotion associated with caring.
Good doctors are curious and creative, and exposure to art can help develop both of these qualities.
Art can be particularly useful as a teaching resource because it can:
Broaden our experience and exposure to other worlds
Help us see the world from different perspectives
Help us make sense of the world
Break down cultural barriers and explore our biases
Deepen our understanding of an individual's experience of illness
Develop our observational, descriptive, and problem-solving skills
Help us explore the challenge of managing uncertainty.
Arts resources provide:
Neutral and non-medical resources to help us problem solve
Novel resources that might provide a safer way of exploring difficult issues
A reflection of real life that can trigger powerful responses and emotions
Medical education can focus on developing skills associated with left brain function:
Logical
Analytical
Rational
Critical thinking
Pattern recognition
Patient care improves by integrating skills usually associated with right-brain function, and arts resources can develop these:
Creative
Imaginative
Emotional
Intuitive
Holistic
Bigger picture
The practice of medicine can be described as an art. 
Art can act as a reminder to doctors that patients are human and have unique illness experiences. Understanding an individual who is suffering from a disease is as important as understanding the disease the person is suffering from.
---
How might you use art in your learning and teaching?
---
Personal learning
Art can be used to enhance traditional medical education resources either by searching specifically for relevant material or finding that what you are reading/watching/hearing for pleasure serendipitously become educational.
When I wanted to understand the issues around in-work poverty I chose to watch Ken Loach's film, Sorry We Missed You.
Reading American Dirt for pleasure on holiday unexpectedly made me more aware of the plight of Mexican migrants and the challenges they face in having to feel their home country.
Tutorials and seminars
When using arts resources in a tutorial you could:
Badge the session as an 'art session' and engage in a particular creative activity e.g. Work/life balance- ask the group/individual to have a go at writing a poem to express how they feel about working as a GP or Community Orientation - take a walking tutorial around your practice area and take photographs to discuss later of things that caught your/their attention.
Specifically, look at arts resources that are available to help facilitate learning in the subject you have chosen, eg. Emotional Health - ask the group/individual to watch Inside Out as a stimulus for discussion, or Migraine - show a collection of resources to provoke discussion and share experience. 
Remember being creative and accessing the arts helps maintain wellbeing, and how you use art to teach and learn in this context is covered on another page.
If you would like to learn more about using the arts in teaching, dip into the resources on this site which are laid out with questions and ideas, and take a look at this excellent book, written by two Yorkshire GPs who inspired my love of using the arts in medical education.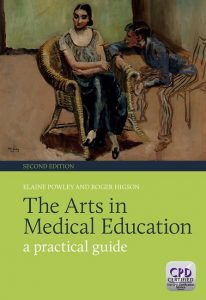 ---
page created February 2022